In the southwest, 70 km from Bobo Dioulasso you will find an interesting tourist area. Nature has much to offer: the waterfall of Karfiguéla and extraordinary rock formations of Fabedougou near Banfora. In 2012 an eco lodge "Ecodougou" was built in the area; for birdwatchers it is well worth to spend an extra day there.
Local factories -like mango drying or processing cashew nuts- will open their doors for visitors, so if you are interested make sure you notify us.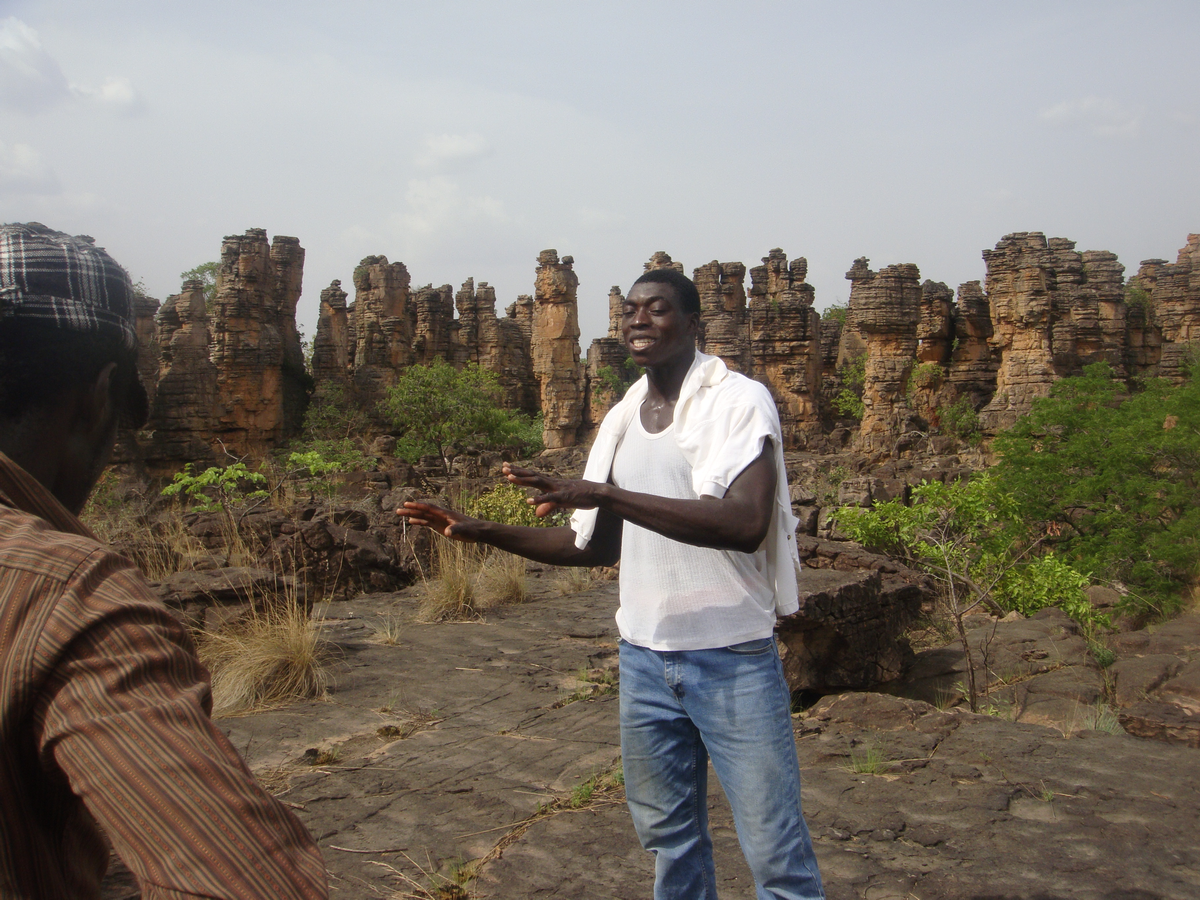 On the road to Sindou you will pass Tengrela Lake where, with a bit of luck, hippos can be observed. And in southwestern direction of Sindou, 50 km from Banfora, you can learn more about the interesting cultural Senoufo group. It is worthwhile to make this trip with a local guide in order to better understand their traditions. Again beautiful nature with a.o. Pics de Sindou and the distant Niansogoni with her ancient cliff dwellings on high hills.
Villa Rose can arrange trips on demand for various destinations. Half a day's journey brings you to the hippo lake N. of Bobo with an opportunity to see a family of hippos in the water. Dedougou (200 miles N. of Bobo) is the city where you can attend the biennial mask festival at the end of February, next event takes place in 2014. The festival is not only pleasant for foreign guests, the Burkinabe's themselves are also enthusiast. All these excursions can be organized and will be tailored for our guest by us.