Sustainable energy use is a point of concern. Electricity in the guest rooms, porch, reception and bar is generated by solar energy. Solar water heaters provide warm water and the flush water in the toilets comes from the local well.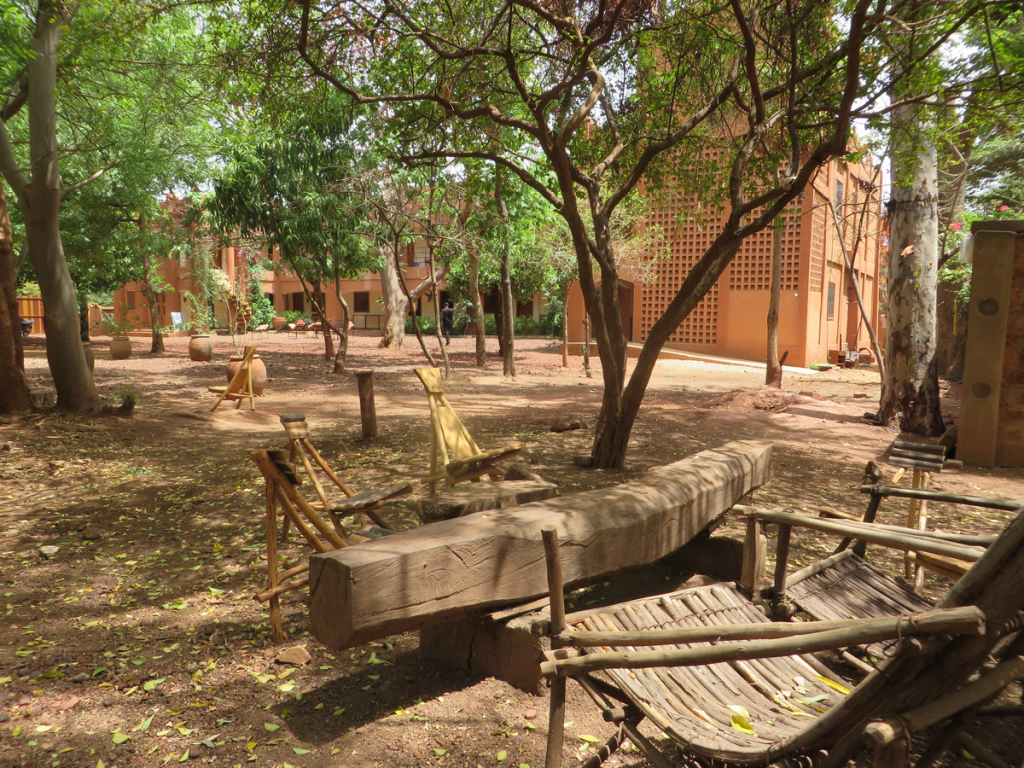 There is a maximum use of local materials, most of the furniture, fences, railings and signs are designed by local crafts people, this benefits the economy in Bobo.
With the help of gardener Eugene, we started a vegetable garden and we raise salads, tomatoes and a lots of herbs. The pesto on the daily menu is of course coming from the basil we planted. The products we use in the kitchen come from local growers and we make our own breakfast jams and marmalade's.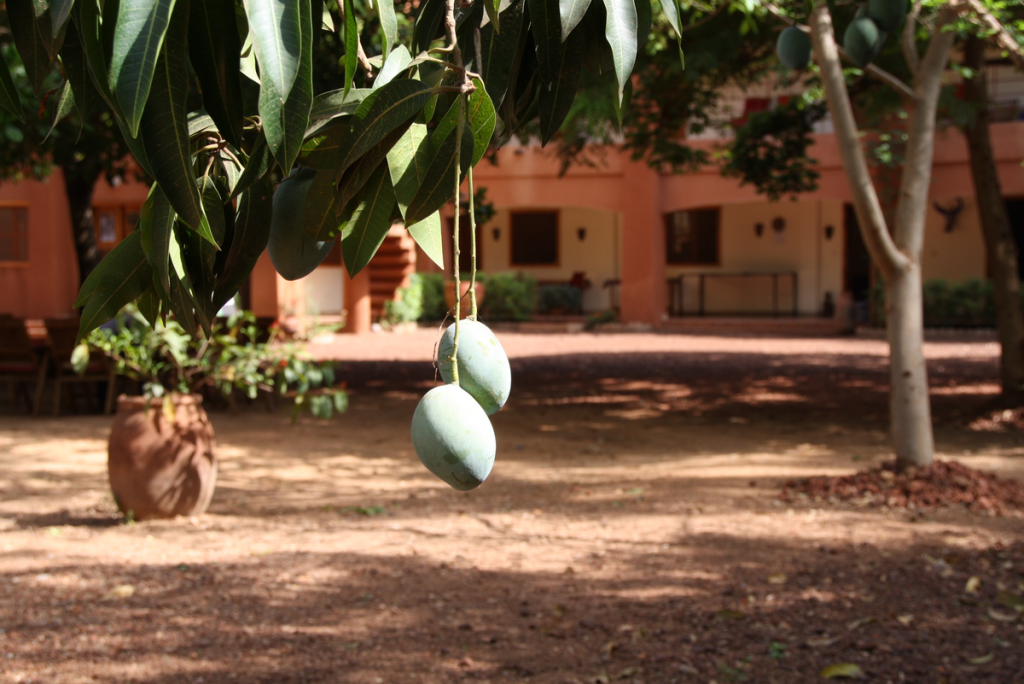 Villa Rose is built on a substantial lot (2600 m2). The trees were planted 80 years ago and are maintained with great care. Now we have a serious organic waste belt. We are impatient to see it grow and to give us what we throw away from the kitchen. The rooms and linens are cleaned in consultation with the guests, as we support environmental practices.